Language Course 3 - Intensive Language Course
Remote German Course with campus information/orientation combined with in-class sessions
Important information:
Due to the current development of the pandemic, especially in regards to omicron, we decided, that the Preparation Course in March will take place as a remote course.
We are really sorry for this! But as you can see in the schedule we will offer in-class meetings on Fridays where you'll meet your lecturer and fellow classmates. Depending on the weather and the current corona regulations you will decide each week together with your lecturer what you will do on Friday.
All detailed information for the online courses, e.g. zoom link, digital course book, will be sent by email to you at the end of February.
We hope, that you show understanding for the change of the course program and we are really looking forward to welcoming you soon here in Munich for our Preparation Course.

Best wishes,
your IUCM Team
Target group:
Students of all disciplines students from all universities
Course duration:
2. - 30. March 2022
5. - 29. September 2022
Course time:
Mon - Fri 9:00-12:30
Lessons:
90
Class size:
max. 18 participants per group
ECTS:
6 credits
Information:
preparation@iucm.de
Registration Deadline:
- for March: 1.1. - 10.2.2022
- for September: 15.6. - 10.8.2022
Download:
Course Schedule
Syllabus:
Syllabus
Tuition:
440 EUR
Subsidy:
ERASMUS and LMUexchange students from the LMU receive a subsidy amounting to 50,00 €
Funding:
Waiver (Please submit applications directly to the coordination office of the respective study program)
Application starts January 1st, 2022

The IUCM offers German courses for language levels A1-C1 according to GER (Common European Framework of Reference). The aim of the course is to prepare students linguistically and culturally for studying at LMU and for living in Munich. In addition to the general language lessons, you will learn vocabulary, grammatical structures and cultural particularities, which are especially relevant for studying. Improvement and consolidation of language skills in German are the focus of the interactive class.
A Campus Orientation is part of the intensive course.
Course Content: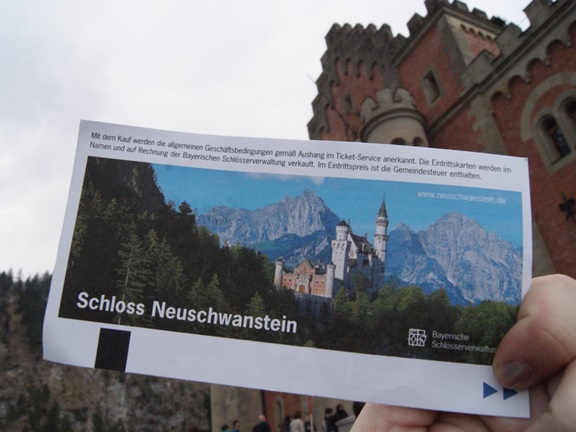 oral & written communication in everyday life
assistance with administrative issues prior to beginning your studies
oral & written communication in an academic context
German academic language
studying at LMU
information about student life & living in Munich
improvement & consolidation of grammatical structures
improvement & consolidation of vocabulary & phonetics
intercultural training
The classes are taught by experienced staff and supported by tutors. This program does not award you with the university entrance language qualification exam (DSH, TestDaF etc.).
Course Material:
The teaching material is included in the course fee.
Certificate / ECTS:
On successful completion of the course students will receive a graded certificate and 6 ECTS credits.
Course requirements:
regular attendance (maximum absence: 10 teaching units)
homework
active participation in class
presentation of a study relevant topic ("Referat")
preparation of a handout for the audience
admission to and taking the written exam at the end of the course
Those who do not pass the exam and/or are absent for up to 12 contact hours may still obtain a certificate of completion without ECTS credits and without grade.
Payment
The payment will need to be transferred to the account of the IUCM. To secure the place you should send the payment before deadline
Note:
Unfortunately we cannot accept credit card payments.
Please make sure to include your name on the money-wire transfer payment. In addition, please note that some banks may charge additional fees for the payment. Please contact your bank in advance if you should have any concerns.
Cancellation:
Cancellation of participation is possible in principle.
Cancellation after application deadline:
A registration fee for administrative costs of 50€ will not be refunded.
All other deposits will be fully refunded.
Cancellation 3 days before commencement of the course:
The tuition of the course will be not refunded.