Intensive Online Learning: German for your Studies
Deutsch-Uni Online (DUO) provides online German courses at levels A1 to C1. With more than 15 years of experience in digital learning, the DUO has been the competent partner of many universities and other institutions in providing online language courses to international students and researchers for many years.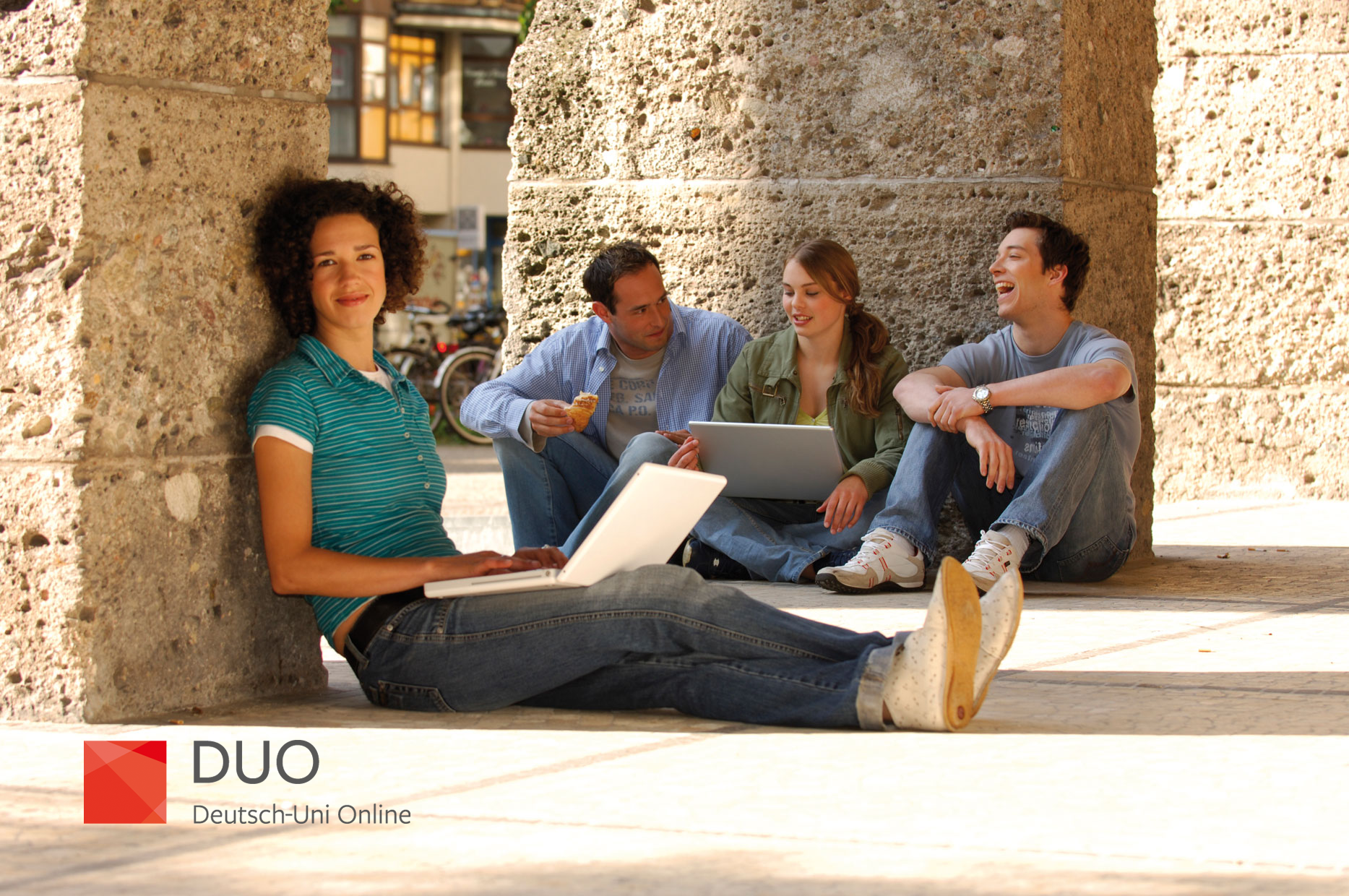 The DUO online learning concept offers full flexibility during your three-months course. You decide where and when you want to work on your tasks. The weekly workload to successfully participate in the course is approximately 8 hours.
The DUO learning platform and the DUO course content are specially designed for international students who want to prepare for their studies at a German university and develop the necessary language skills (reading, listening, speaking, writing, cultural awareness) and academic competences. On the DUO platform, you meet your tutor – a qualified German teacher – as well as other international students from LMU and other universities. The tutor facilitates group discussions and group work in chats, forums or virtual classroom sessions. He or she supports you individually with your personal curriculum, learning tips and feedback on your writing and speaking skills. The curriculum tells you the number of chat sessions, forum posts, auto-corrected exercises, and assignments you have to complete in order to obtain ECTS credit points.
Excerpt from the DUO course offer:
Informationen
Target group: Students of all disciplines and language levels
Course duration: Please check the program website for more information.
Hours: 100
Tuition: 375,00 €
Subsidy: ERASMUS and LMUexchange students receive a subsidy amounting 50,00 € on presenting prove of course registration to the LMU (the full tuition fee has to be paid on registration)
ECTS: 3 credits
E-mail contact: onlinelernen@deutsch-uni.com
You will find all German courses and detailed course descriptions of all modules available for basic (Basis-Deutsch A1/A2), independent (Uni-Deutsch B1/B2) and competent users (Fachdeutsch C1/C2) on the DUO website.